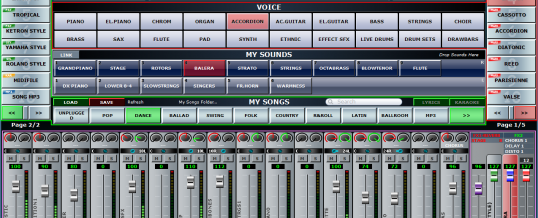 Musicians… vArranger was designed for you !
The vArranger main screen includes all the features you need to play LIVE, in ONE screen.
When you need a direct and fast access, don't get lost in endless pages and sub-menus.
Keep relaxed…
The instrument has an EASY to operate layout, that speaks for itself !
Share