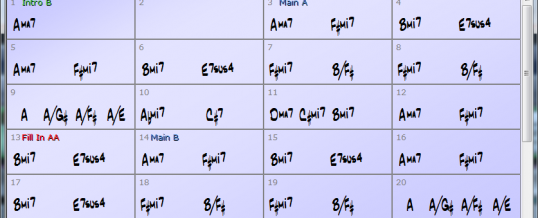 No more than 2 minutes to create full song backing tracks !
– Select a style
– Enter the song chords in the grid. The MIDI keyboard can help.
– Enter style parts : Intros, Variations, fill-ins, Endings…
That's it ! PLAY ! ENJOY ! WAW !
– Export to MIDIFILE, and continue your work in any DAW.
Share